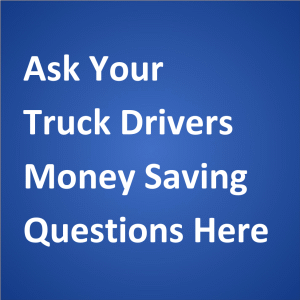 By: ,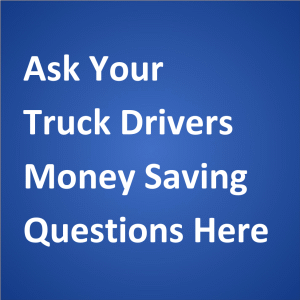 Hello,
Where do I use my Rand McNally Motor Carrier Road Atlas to find an alternative route.
I find that gps devices usually recalculate alternative routes quickly to present an alternative routing guidance, but sometimes gps devices don't respond to some destination addresses and I have to depend only on my atlas.
So when using the atlas, lets say I determine a route to use, but I either miss my turn or discover there is a road closure or traffic congestion, etc., and therefore need to find an alternate route using the atlas.
I find it's ok to use the atlas when at a shipper or receiver or at a truck stop, but what happens when I have to find an alternative route when on the road. Where do I stop to use the atlas to solve my routing problem when doing city driving and where do I stop to use the atlas when on a highway?
City streets can be congested with no stopping, no standing, no parking signs everywhere and it seems as though stopping on highways are only allowed in emergencies.
Thanks
Josh
—–
Response from Vicki:
Hello, Josh. Your question about where to use a truckers atlas for alternative routes while one is already in transit is one of the thorniest issues that professional truck drivers have to deal with. GPS devices can be great tools but all drivers (in our opinion) still need to learn how to navigate themselves via an atlas.
As we describe on our Low Clearance page, we once (as newbie truckers) had to make an emergency decision about re-routing when the route expressly given to us by the shipper — via a "parkway" in New York — was not allowed for commercial motor vehicles! It wasn't as bad for us as it would have been for a solo driver since we were a team and I was awake, sitting in the passenger seat, and able to help Mike navigate.
We didn't think that the shipper would give us bad directions, so we didn't think to look in the atlas for alternative routes. However, when one is going into a metropolitan area, it is always a good idea to look for potential alternatives in advance — just in case there are road closures on the route of choice.
Professional truck drivers can usually rely on directions to shippers and receivers provided by their trucking companies. Of course, as one former trucker described, some sadistic dispatchers purposefully get drivers into bad routing situations. Be on your guard against this. In our day and age, pranks like this can quickly "go viral" on the Internet via trucking boards. Trucking companies can find themselves without drivers really fast.
rictheturtleryan.blogspot.com/2012/05/trucker-logic/ (no longer online)
Also, be on your guard about accepting routing advice from strangers, especially advice given over the CB radio.
Look in the front of your truckers atlas for low clearance info and truck restrictions along your route. While you can pull up info about roads on non-truck-specific mapping systems like Google Maps, be aware of the limitations of using these, especially in places like the northeastern USA (New York City, Boston, etc.) and the greater Chicago area. Remember the limitations.
Mike once had a delivery to make at a wholesale club in New Jersey. His driver manager talked with five different people on the inside to try to get truck-specific directions to the place. All of them told him they knew how to get there, but couldn't "tell" anyone how to get there! It was left up to Mike (with me helping him with navigation and alternative routes on the fly) to get there. The approach required:
* an exit from an interstate,
* going at least a mile up the road to a place where he could do a U-turn,
* going back down the road past where he had gotten off the interstate,
* making another U-turn to get on the service road, and
* then accessing the service road.
While we're sure there had to have been an easier way in, we never found it.
It would be a really great idea if someone had a database of "proven" truck routes for all shippers and receivers nationwide.
Viewing online maps in "satellite view" can potentially help you navigate some areas but they may not always be the best for large truck access.
While we do not recommend stopping where it is expressly forbidden, drivers must determine for themselves if it is better to stop (pull to the side of a road) rather than become involved in a preventable accident. Still, if one has potential alternative routes worked out in advance, he/she need not do this.
You asked about stopping only in an emergency. Although we do not know the definition of an emergency in every jurisdiction, having to find alternative routing could potentially be defined as an emergency, especially if you're staring a low clearance in the face. Ask yourself if it is better to risk a fine or ticket for stopping before being involved in an accident than winding up in one.
We're sure you know that drivers are responsible for whatever actions they take in their trucks. They put their CDLs and CSA scores on the line every day. Always leave yourself "an out" and be safe.
We wish you safe travels and lots of money saving opportunities on the road.
Best regards,
Vicki Simons