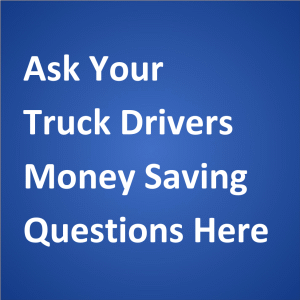 By: Craig,
Albuquerque, NM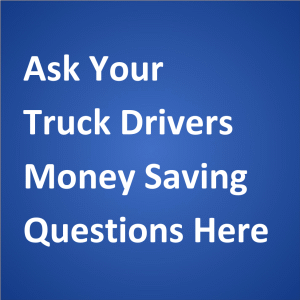 This past summer I attended a truck driving course at Central New Mexico Community College here in Albuquerque. It was 12 weeks of rather intense work, but I received my CDL and a Professional Truck Drivers' Institute Certificate.
I read your page about Port-a-Potties in trucking and wonder how large a sleeper you have. Our truck's 63″ sleeper has precious little room for a Port-a-Potty.
Craig
—–
Response from Vicki:
Hello, Craig. Congratulations on your decision to become a professional truck driver!
Thanks for asking a question about having a portable toilet in your truck.
As you may have read on our site, there were two things on the packing list that my husband Mike and I had from the very beginning of our days as a husband and wife truck driving team:
– a portable toilet and
– a device in which to keep food cold (which is what we now call part of meal preparation).
For our first trucking job after completing truck driver training school, we were assigned to drive a Freightliner double decker. This tractor was much smaller than the Freightliner FLD 70″ raised roof sleeper cab to which we were next assigned, but we made room for the Porta Potti in all of the trucks we drove in the walkway between the lower bunk and the passenger seat.
As you may have guessed, these tractors were all equipped with a sleeper berth area and hence were not day cabs. Take a look at the photo and info we have on our truck organization page to see where we put stuff in one of the trucks we've driven over the years.
A trucker will make room in his truck — reasonably speaking — for the things that he/she deems are important. If you're going to be living in your truck a lot, it makes sense to outfit your rig with things that reflect your priorities. For us, we wanted to save money and the best way to do that was not to spend a large percentage of our money on restaurant food and not to have to take excess time out of our schedules by having to find places to use restroom facilities.
After writing our page about portable toilets, I wrote a page with 10 reasons to consider having one in one's truck.
Please bear in mind that some trucking companies forbid the use of porta potties in their company trucks (as did one company for whom Mike drove for a little over a year). To us, it is a matter of logic: trucking company employees are given access to clean bathroom facilities in their work places, so if a trucker's workplace is his truck, why shouldn't he be allowed to have a portable toilet there?
We've never experienced a waste holding tank leak from one of these devices (the thing that I think trucking companies dread) — and we always kept ours clean. So there were no issues.
We wish you well in your decision regarding having and using a portable toilet in your truck. When you get your truck set up, we'd like to know how it goes for you. Would you please take a few moments to submit a photo or two along with your comments through the form on our packing list page? Thanks in advance.
We also wish you safe travels and lots of money saving opportunities on the road.
Best regards,
Vicki Simons