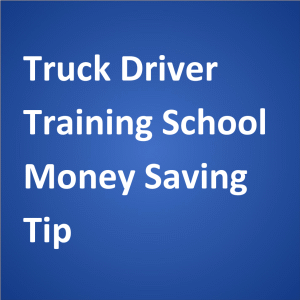 By: Montgomery Bardo,
Longmont, Colorado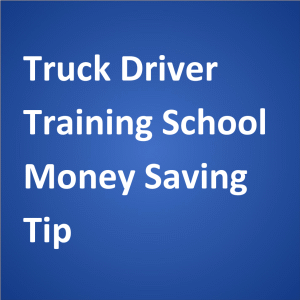 Dear Sir/Madam; My name is Montgomery, I wanted to know if a CDL school must be PTDI certified? If so, does it increase the chances of getting with a reputable company and better pay? Next, what is more or less the cost of CDL training? I know that the cost differs from school to school, but what is a reasonable figure that includes all of the endorsements/complete training including hazmat and …etc.? I've heard anywhere from $3K to $7K? Next, hopefully, Lord willing, after getting my CDL, which company in your opinion pays the most for a novice like me who lives in Colorado? I know that it all depends on safety, professionalism, experience..etc., but if I somehow find away to pay for my schooling instead of going thru a company like C.R England or others, which field of trucking do you know that pays at least $60K a year to start. As you know, everything is very expensive like, rent, food,…etc., thus the income must match the standard of living, more or less. I hope to hear from you soon. By the way, I'm 41, married and NO children.
Thanks and all the best. M.
—–
Response from Vicki:
Hello, Montgomery,
Thank you for your questions. We will answer as many of them as we can and give resources and ideas to consider for those we can't.
First, no, a CDL school (or what we call a truck driver training school) does NOT have to be PTDI certified. PTDI has a set of high standards that (in our opinion) every truck driver training school should aim to meet. Unfortunately, there are numerous fly-by-night operations that claim to train drivers in as little as 2 or 3 weeks(!) and do a very sorry job.
Second, we cannot speak for truck driver training schools, but think about this: if a school does a poor job of training a student driver, what are the chances that they have a good recruiting or hiring or employment matching program? When Mike and I went through CDL school, we regularly had recruiters from reputable companies looking to hire drivers straight out of school come and talk with us. So, when you're evaluating schools, make sure you evaluate that part of their program.
Third, if you decide to be trained by a second rate training school, there is every reason to believe that since you will not have the skills you need to be a successful driver, you will have to repeat, complete or overwrite the training you received. It's sort of like having to do remedial training. That can be costly in terms of both time and money. It's better on the front end to do it right.
Fourth, we have never done a comparison of the cost of CDL training school programs. We're sure that with the fluctuations in the marketplace and players entering and exiting the field, the prices are bound to jump around. Just because a program may be low-cost does not mean that you're getting a good deal. Conversely, just because a school charges "an arm and a leg" does not mean that you're getting a higher quality education.
Fifth, the way it worked for us in the 1990s in South Carolina is that when we were getting our CDLs, we had the option of getting all endorsements (excluding passenger, for driving vehicles like buses) at the same time. No extra cost was required as I recall. The situation with HAZMAT (hazardous materials) may be quite different now. As I recall, when Mike went to renew his CDL some years back and he wanted to renew his HAZMAT endorsement, he had to jump through an extra hoop. I think that his at-that-time trucking company paid for it. If you're looking to get this when you get your CDL for the first time, just be aware of this.
Sixth, we don't want to squash your hopes of getting a really good paying job, but be aware that you're probably not going to get top pay as a "newbie" driver. As they say in the trucking industry, you have to "pay your dues" by putting in the time to start earning more. One resource that we have recently added to our truck driving jobs page is a "Trucking Jobs Salary Report" that shows how much truckers earn on average by state in the USA. We assume that "average" means truckers of all different employment lengths, all different types of equipment and all different specialties lumped in together.
Seventh, experienced drivers are the ones who usually make the most. Some drivers who own their own trucks (owner-operators) "make" more money on the front end, but usually have to pay a lot out the back end for things like fuel and truck maintenance. Until the industry goes to a different payment system, most OTR drivers are paid by the mile (cents per mile or CPM). When you're looking to hire on with any particular company, look not just at the CPM but also the average length of haul. We cover a lot of the questions that you can ask on our recruiters page.
Eighth, be aware that you can set yourself up for a no-win situation by getting your CDL training through a company. We're not saying that this happens everywhere, but all you have to do is read through some of the written accounts of drivers who are living (or have lived) through those nightmares on this message board to know who to steer away from. In a word, some of the situations that we've read are no more than sheer exploitation.
Ninth, some drivers set themselves up to fail by putting unreasonable financial pressure on themselves to meet an unrealistic budget. Yes, things are expensive, but can you downsize at all? Not long after Mike and I went to trucking school and starting working for our first trucking company, we decided to put everything in storage and live in the truck full-time (the exception being those times we came home and stayed in a motel). Since you're single and have no children, this might be an option for you to consider.
Tenth, in the not-too-distant future, we plan to write a page about a guy who started driving for one of Mike's former companies who claimed that he "had" to have 3,000 miles a week to pay his bills. Mike politely but firmly informed him that that wasn't going to happen. Furthermore, he questioned his "need" for the brand new stuff he was paying for. That's one reason why we have spent so much time putting information on our website about developing a budget.
Eleventh, different trucking companies have their specialties. Some are LTL (less than truckload) while some are truckload only. Some have short hauls or local runs only while others have very long lengths of haul. You will have to determine which type of job suits you best. Plus, you may have to "pay your dues" with a trucking company that hires directly out of trucking school first and get your experience before moving on to a better job with a better company. Some companies are known for hiring drivers right out of school. Others, you have to have 2, 3 or 5 years of experience before they will even look at you. Determine what you would like, set a goal and make a plan to reach it.
Twelfth, don't limit yourself based on what you think you might like. Years ago, I would never have imagined Mike as a flatbed driver. But he is one right now, doing a local truck driving job. Also, don't overlook small opportunities that can turn into larger ones down the road.
Hopefully, I have given you more than you asked for by giving you resources and things to consider before you make a decision.
There is an old saying that is true for all time: "Let the buyer beware." This is never more true than when you're looking at CDL schools and prospective employers in the trucking industry.
For what it's worth, we're moving this question to our truck driver training schools page, where it fits better.
When you get there, we wish you safe travels and lots of money saving opportunities on the road.
Best regards,
Vicki Simons