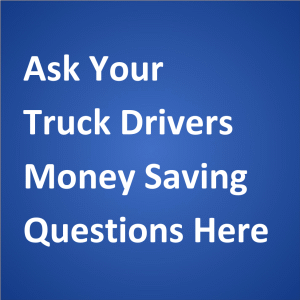 By: ,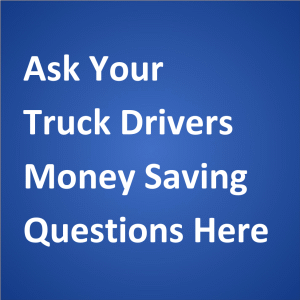 Are there jobs in the field? and within your company? and community? if so explain
—–
Response from Vicki:
Thank you for your questions. There are many professional truck driving jobs. There are also many websites that feature advertisements by trucking companies. We encourage drivers and student drivers to do their due diligence when researching companies for which to work….
We have written about becoming a truck driver, have provided a list of questions to ask recruiters, and have even provided a warning about how some drivers are being exploited by some trucking companies (especially those who have a paid CDL training program). To get a good feel for the reality of working for some companies, we encourage readers to read posts on trucking forums or message boards.
As for our company, we are not a trucking company and do not hire drivers. Our stated purpose for this website is as follows:
—–
We provide real world tips that help professional truck drivers save hard-earned money and personal reporting about products and services for use on the road.
We've developed this unique website as a place to share the tips we have learned through the years — and where other professional drivers can do the same.
—–
When you ask about jobs in our community, we're not exactly sure what you mean. There is the community from which we hail (where we get mail) and the online community at large. There are trucking jobs to be had in many places throughout the USA, Canada and even around the world. The question boils down to finding
* the type of job for which you are qualified (including your level of experience) and
* the opening to drive the kind of equipment you are qualified to drive.
We even provided some ideas on how to find a local truck driving job, the kind of job Mike has now.
Feel free to browse the articles we've written as summarized on our Sitemap and related sitemap pages.
Thanks again for asking. We wish you safe travels and lots of money saving opportunities on the road.
Best regards,
Vicki Simons