Do you want to know how to pour money down the drain?
Advise your trucking company ahead of time that a CVSA brake inspection will be taking place during "Brake Safety Week" so that the company has plenty of time to adjust the brakes on your truck.(You do know that the FMCSA has a regulation (§396.25) about the qualification of brake inspectors and that many truck drivers are not "qualified" to adjust their own truck's brakes, right?)
Have the person at the trucking in charge of a scheduling a brake adjustment for your truck fail to schedule one.
Drive on a 4-lane road where there is no weigh station, but still get pulled over for a brake inspection by the State Transport Police.
Get put out-of-service because your truck's brakes have not been properly adjusted (which wastes your time, and therefore your ability to earn money).
Pay for a mechanic to travel to your location to adjust your truck's brakes properly.
This money down the drain situation actually happened in 2013 to a company driver who was driving a commercial motor vehicle.
He didn't personally have to pay for the ticket, but later on, his trucking company stipulated that all of their drivers would be responsible for things of that nature as a condition of employment.
Was Pouring Money Down the Drain Avoidable?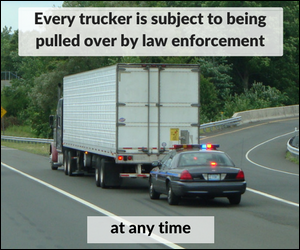 The situation described above did not happen in a weigh station and there was no way that the trucker could avoid being pulled over.
Note: Every professional truck driver is subject to being pulled over at any time by law enforcement.
However, let's explore whether or not getting the truck's brakes adjusted was avoidable.
If the trucker is a company driver and his/her company does not schedule or pay to have the truck's brakes adjusted, is he or she "stuck"?
An April 2014 article from Australia says that a truck driver's death was declared to be a major crime.
au.news.yahoo.com/truck-drivers-death-declared-major-crime-22300878/ (no longer online)

As it turned out, the truck that the trucker was driving had brake failure.

Eleven other trucks at that trucker's same company were also "defected" (meaning that they were not properly maintained).

Of course, Australia does not have the same federal regulations as exist in the USA.

But the point remains that trucking companies have a responsibility to make sure that their equipment stays in compliance.
The Federal Motor Carrier Safety Regulations state in "§ 392.7 Equipment, inspection and use." (emphasis added):
(a) No commercial motor vehicle shall be driven unless the driver is satisfied that the following parts and accessories are in good working order, nor shall any driver fail to use or make use of such parts and accessories when and as needed:
In this money down the drain scenario, the only recourse the trucker could have had was
to say that he/she was not satisfied that the truck's brakes were in good working order and
to put the truck out of service until a brake adjustment was made.
Of course, that could set up a power battle between the trucker and his/her driver manager.
Would that kind of confrontation be worth it?
How Much Money Went Down the Drain?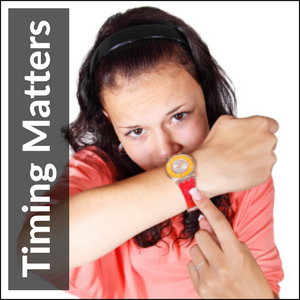 Timing matters.
The cost of getting his truck's brakes adjusted before the brake inspection was $40.
The cost of getting his truck's brakes adjusted during the brake inspection was a whopping $700:
$200 for the ticket (which the trucker said was at the State Transport Police's discretion) and
$500 for the mechanic to come and make the adjustment.
For comparison, let's use the statement attributed to Benjamin Franklin:
"An ounce of prevention is worth a pound of cure."
Given that there are 16 ounces in a standard (non-Troy) pound:
| Situation | Prevention | Cure | Multiplier |
| --- | --- | --- | --- |
| Quote (theory) | 1 ounce | 16 ounces | 16 |
| Truck brake adjustment | $40 | $700 | 17.5 |
What Else Happened?
Aside from the actual money down the drain, the trucker who was inconvenienced received points under CSA and was furious at the person within his trucking company who failed to heed his advice about adjusting brakes before Brake Safety Week.
It may be of little consequence, but the person in charge of safety who failed to schedule a brake adjustment before Brake
Safety Week didn't stay on with the trucking company much longer after this situation took place.
---

Money saving tip: Whether or not a CVSA brake inspection is going on, truck brakes should be regularly adjusted in order to make sure that a truck has full stopping power.
The whistle blower provision under the Surface Transportation Assistance Act protects truckers when they are fired for reporting a violation of any law or rule.
If the FMCSR states that brakes must be adjusted a certain way, then running a rig without that adjustment is a violation.
Do not be pressured into taking a truck on the road when you are not satisfied that it is in good working order.
---
Return from Money Down the Drain During CVSA Brake Inspection to our Truck Operations page or our Truck Drivers Money Saving Tips home page.
---