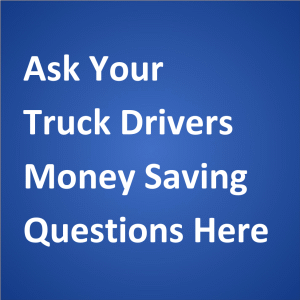 By: Barbara,
Oregon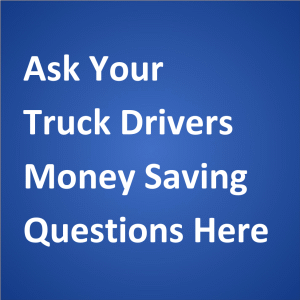 We want to run a microwave and small refrigerator in our truck but are uncomfortable to have them run off an inverter off the truck batteries. Is there a solar pack or other batteries we can use?:
—–
Response from Vicki:
Hello, Barbara,
Thanks for asking a question about powering a couple of appliances in your truck:
* a microwave oven and
* a small refrigerator.
The first thing to consider is how much total wattage these two appliances take and whether or not you plan to run them at the same time.
If I may briefly address the inverter situation… Depending on the restrictions issued by your trucking company, you may or may not even be able to install a battery-connected inverter in your truck, or you may be limited on the amount of power that it can pull. If you have very small appliances that together can operate at less than the maximum power, you may be able to run the two together simultaneously.
The lower the wattage on a microwave oven, the longer it will take to cook or warm up food than one with higher wattage. The wattage you need is dictated by the food that you plan to eat and the amount of time you want to spend waiting for it to cook or warm up that food.
As November 2014, I do not see any DC-powered microwave ovens listed on Amazon.com. Beware of cheaply made but expensive to buy items for sale in a truck stop.
I see AC/DC powered compact refrigerators listed on Amazon.com (two of which are shown at right).
As noted on our compact refrigerators page, many of these types of units are not built to withstand the rigors of a vehicle in transit, even when they are secured fairly well to the floor.
Truck fridges — which are supposedly built to withstand the vibrations and movement within commercial motor vehicles — are very expensive.
Alternately, we do not recommend any thermoelectric cooler because it is not a true refrigerator with a thermostat.
However, for your convenience, I have listed a couple of products from Amazon.com, with whom we have an affiliate relationship.
Koolatron Thermoelectric Iceless 12 Volt Cooler Warmer 45 qt (42 L), Electric Portable Car Cooler with DC Plug, Grey and White, for Travel Camping Fishing Trucking, Made in North America
Ivation Electric Cooler & Warmer with Handle | 24 L Portable Thermoelectric Fridge for Vehicles & Trucks| 110V AC Home Power Cord & 12V Car Adapter for Camping, Travel & Picnics
If I understand it correctly, until technology improves, the electricity that can be generated from a solar device installed on top of your tractor would not be sufficient to power either appliance, let alone both at the same time.
Were you to consider installing a solar device, you would need to take into account any additional height that it would add to your tractor. Would it cause your tractor to be taller than 13'6″? Additionally, a solar panel arrangement will collect solar energy only during daylight hours. What will you do for power when it is cloudy, raining, snowing, at night or when you are parked under trees?
Yes, auxiliary power units (APUs) are expensive, but some trucking companies and owner-operators have invested in them because they can pay for themselves (depending on cost) in about a year. We suggested a proposition whereby even company drivers who wanted APUs on their trucks could contract with their trucking companies to split the savings generated by a driver-purchased APU.
I am aware of a couple of different kinds of APUs: battery-powered and diesel-powered. When the charge on a truck's batteries runs down too far, a battery-powered APU will do no good until the truck recharges the batteries. If a truck is sitting still, this requires idling (which is restricted in many places).
Any kind of non-connected battery pack that you may use to power your appliances would eventually need to be recharged somehow. How would you accomplish this?
When one trucking company for which Mike worked installed a battery-powered climate control unit in his truck (link), a set of batteries were installed, but they were connected to the truck's main batteries so that they could be recharged. Would your trucking company allow this?
Another alternative would be to have a generator mounted on your truck. You would have to determine how and where to mount it on your truck as well as how to power it.
The only other kind of power source that I'm aware of would be a type of shore power, where a trucker literally connects to a truck stop electrification set-up. Of course, the amount of time that one would be connected to such a set-up would be so small that it would be impractical to keep a refrigerator cold. Also, would your trucking company pay for you to connect to such a service or would this be an out-of-pocket expense for you?
In my opinion, aside from idling, a diesel- or fuel-powered APU would provide the most consistent form of portable power available.
Alternatives for you to consider are:
* an ice chest instead of a refrigerator; and
* an interchangeable A/C / D/C powered Electric Lunch Box – Toursion Portable Food Heater 2 in 1 for Car/Truck and Work 110V & 12V-24V 40W, Removable Stainless Steel Portable Food Warmer 1.5L, Spoon and 2 Compartments Included (Gray)
* or a low wattage crock pot.
Many small-to-medium crock pot slow cookers have low wattage requirements, enabling them to be run from the power from a 12-volt power outlet. We personally chose AC-powered units that we connected to either a 12-volt plug-in inverter that plugged into a 12-volt outlet or a power strip plugged into a battery-connected inverter.
I trust that this information has given you some food for thought. When you have a solution in place, please comment on this post to let us know what you devised. Mike and I are eager to learn what you did.
We wish you safe travels and lots of money saving opportunities on the road.
Best regards,
Vicki Simons