Why is it good to occasionally compare cell phone plans?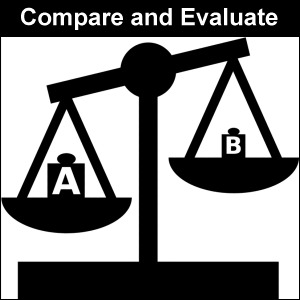 Because cell phone companies sometimes introduce plans with features that work out better for you than the one you have — or at a lower cost.
When I rode as a passenger with Mike, we had a separate mobile broadband service that was not connected with our phones.
After we moved into our debt-free dream come true home — and after cable Internet came to our area — we no longer needed mobile broadband service.
That worked out fine until we were ready to take a long out-of-state trip.
Different Temporary Need
We attempted to get a prepaid mobile broadband service that didn't work out for our computer.
We had to rely exclusively upon the Internet service we could get on our Smartphones (which we'd upgraded to in the meantime).
As we were getting familiar with our Smartphones, we noticed that there was a 'mobile hotspot' feature there.
But for the life of us, we couldn't get it to work.
I called our service provider to ask how to fix it.
Well, as it turned out, the reason why it wouldn't work is because our cell phone plan didn't allow for it.
I couldn't just add the service a la carte fashion either.
We had to change plans entirely.
Features Vary by Cell Phone Plan
This introduced a whole scenario we weren't prepared for.
I wrote down everything that the customer service representative told me about the plan, but informed her that I'd tell Mike and he would have to be the one to approve it.
As it turned out, when we sat down to compare cell phone plans, the one with the mobile hotspot option — with unlimited talk and text — turned out to be a much better value for us.
Prior to that time, we were having to pay individually for each and every text we sent or received!
We had shied away from texting because of the added expense.
For that reason, we didn't realize just how beneficial that form of written communication — apart from email — really was.
Mike ended up approving the change primarily for the mobile hotspot feature, but it is the unlimited texting option that we have used most of the time since traveling out of state.
Compare Cell Plans From Time to Time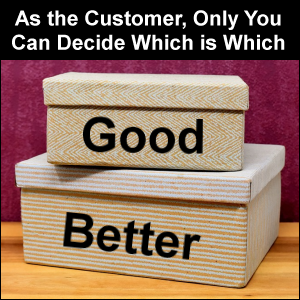 It is always beneficial — especially if you're nearing the time to renew your contract — to compare cell phone plans.
The one thing to watch out for is your data usage.
The higher your data package, usually the more expensive it is.
In a recent email from our cell phone carrier, the question was asked, "Are you on the right plan?"
They encouraged their users to "View a personalized plan and device recommendation and explore ways to save on your wireless account."
In fact, they even included a link to allow people to run an "account analysis."
If you need to talk with your provider's customer service representative, ask if there are any new ways to save on your telephone services.
Chances are good that they can look at your past usage to find a plan with the features you need at a decent price.
Not only that, but some cell phone providers may end up lowering plan prices based on what their competitors charge!
Sometimes you have not because you ask not.
Note: This article — which was originally written and published on January 27, 2014, by Vicki Simons — was updated slightly in 2018.
---
Return from Compare Cell Phone Plans to our Telephone Services page or our Truck Drivers Money Saving Tips home page.
---