Would you say that all truckers earn a steady paycheck?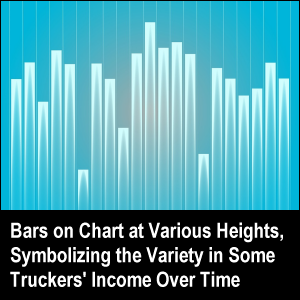 One gentleman who contacted us — who was thinking about becoming a professional truck driver — thought that this was the case.
I had to inform him that if he plans to be hired by a trucking company that pays by the mile, he could be in for a rude awakening.
When my husband Mike drove regionally, his checks were anything but consistent from week to week.
Unless a trucker is on salary (which we've never heard of), the only way a trucker can have a steady paycheck (the same amount each week) is if:
he/she works on an hourly basis and has the exactly same number of hours each week or
he/she works on a per-mile basis, has a dedicated run and transports exactly the same number of loads back and forth each week.
Trucker Income Capped by Hours of Service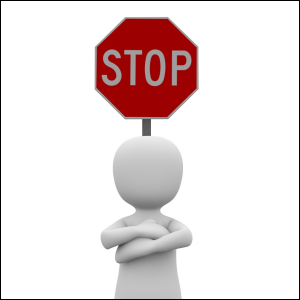 I wrote to the gentleman that this past July, the FMCSA changed the Hours of Service regulation and many professional truck drivers have experienced lower paychecks as a result.
There's another aspect of that "steady paycheck" situation that some drivers don't take into account: driving a truck for a living is the 8th or 9th deadliest occupation in the USA.
Families of truckers who are killed on the job — and who relied on the trucker's income financially — should have planned ahead "just in case."
Furthermore, lots of truckers get hurt on the job, which may effectively stop their income.
Lump on top of that inclement weather, construction, traffic jams, delays in the docks and other unforeseen hindrances, and your paycheck can go lower and lower.
Other Sources of Income
I suggested to the gentleman who wrote us that if he was open to it, I could recommend a different source of income that has a much larger potential for making money — one that my husband Mike and I are actively working.
In our opinion, this second income source is ideal for truckers to work and build during their non-driving hours so that if the time ever comes when they want to — or have to — stop driving professionally, they'll have income in place.
Will trucking give you a steady paycheck — or growing paycheck?
If all the factors are in your favor, yes.
Otherwise, probably not.
Note: This article — which was originally written and published on January 3, 2014, by Vicki Simons — was updated slightly in 2018.
---
Return from Steady Paycheck? to our Budgeting page or our Truck Drivers Money Saving Tips home page.
---