If truckers must do business at truck stops, is customer satisfaction something that truck stop managers are compelled to provide?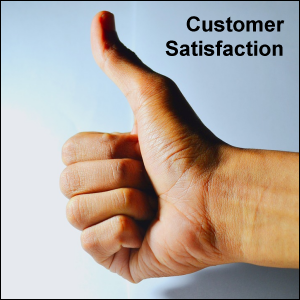 What if you as a professional truck driver are not a satisfied customer, whether at a truck stop or not?
What can you do?
Here is what got us thinking along this path:
We were contacted by Jose, who reported a really awful experience at a truck stop restaurant in February 2011.
He chose to send us his thoughts through our Contact Us form instead of through our Restaurant Reviews form, but it became apparent why he did it that way — because he didn't even get to eat a meal there!
Vicki's reply (edited to remove personal info):
Hello, Jose,

Thank you for contacting us through our website,
http://www.Truck-Drivers-Money-Saving-Tips.com.

We appreciate professional drivers' reviews of truck stop restaurants. …

I'm sure that this restaurant has appreciated your fine patronage in the past (or at least they should!). If you don't mind, I have a question for you: Did you ask to speak with the restaurant manager? If so, what did he/she say?

Mike and I had a problem not quite as bad as yours … once. Without being checked on by any waitress for quite a number of minutes [upon initial arrival], and noticing that other patrons in "our" section of the dining room weren't being waited on either, we left. But on our way out, we asked to speak to the manager. We described the situation and she was so alarmed that she made it right — right then and there.

We also had a less-than-satisfactory experience at a truck stop restaurant out west. We wrote a letter expressing our disappointment with the size of the "vegetable plate" and received in reply a letter with a coupon for a free meal. The next time we were by there, we ordered the same meal. We got the same size dish with the same amount of vegetables. So, it wasn't a one-time-only occurrence we had had. (They shouldn't have called the dish what they did, for the terminology greatly inflated our expectations.) So, we never ate there again. But at least the management cared enough to feed us for free. That was attention to customer satisfaction.

Although it won't change how things went for you, my Mom has a saying, "The squeaky wheel gets the grease." You might be amazed what will happen if you take the time to write a letter — expressing your disgust about your experience — to the restaurant management or even corporate management. I can't imagine how awful you must have felt, wanting to go into a restaurant for a full meal and getting only a meal-priced soda. I hope you remember the waitress's name and will drop it in your letter.

FWIW, a truck stop restaurant is not the only time we've had a bad dining-out experience. I once submitted my thoughts through the website for … because of a bad experience. I provided plenty of detail as soon as I could (so the memory would be fresh). The regional manager responded by phone and in written form. Not only did the letter contain a "voucher" (if that's what you call it) for a certain amount off of my next … meal (upon redemption of the letter), but he stated that they would be re-training the employees at that particular location so that nothing like what happened to me would happen to anyone else. That is attention to customer satisfaction.

…

I think that most restaurants want to please customers. Perhaps the waitress was having a bad day. Perhaps she has done this to others. Perhaps she needs to be replaced. Unless management hears from you, they simply may not know.

I encourage you to write a letter soon. …

Let me know what happens, OK?

On behalf of Mike and me, I wish you safe travels and lots of money saving opportunities on the road!

Best regards,
Vicki Simons
Customer Satisfaction: A Definition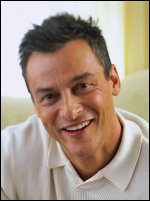 If satisfaction has been defined as "the contentment one feels when one has fulfilled a desire, need, or expectation," then "customer satisfaction" must be adapted as follows:
The contentment that a customer feels when an entity with whom he/she is doing business has fulfilled a desire, need or expectation.
This can apply to any number of situations for professional truck drivers, including (but not limited to):
We consider customer satisfaction so important that we have devoted a large section of our site to reviews of products, services, truck parts and truck stops.
Customer Satisfaction: Expectations and Minimums
We fully recognize that expectations vary among truck drivers.
Even driver trainers and truck driver trainees should fully discuss their mutual expectations before starting training.
There are different levels of providing what truck drivers want and need, including:
a minimum "just enough to get by" level of service;
a "service with a smile" attitude, not a "you have to [do activity] here"; and
service that goes "above and beyond" the call of duty, like doing a job on time and under budget.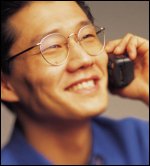 Examples of going above and beyond the call of duty (in our opinion) include:
having a vase of flowers and/or letter of appreciation in the shower rooms;
having employees take ownership of cleaning certain shower rooms and attending to them with an eye toward detail;
having wait staff arrive promptly at restaurant tables where new patrons are waiting, introducing themselves by name, and anticipating customer needs (such as providing extra napkins when there is fried chicken or BBQ ribs on the buffet); and
providing useful information on placements that drivers can take with them after their meals.
Customer Satisfaction: Your Chance to Speak Out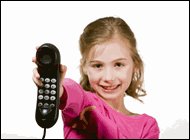 On our truck stop page, you will notice that we have personally conducted many reviews of showers, restaurants and fuel islands. (We're looking for lots of reviews from other drivers.)
Some locations did quite well. Others did very poorly. We have tried to be as even-handed and objective as possible.
Sometimes, a picture is worth 1,000 words, so where possible we have captured what we've described in words with accompanying photos.
Why do we do this?
For two reasons: to praise those doing well and to tell those who aren't doing so well what they need to do better.
And, yes, we're specific on what things we evaluate.
What business is it of ours to "grade" these services?
We were the customers!
We're intent on getting good value and customer satisfaction for ourselves and our fellow drivers. (How's that for being trucker consumer advocates?)
Customer Satisfaction: Taking It Seriously
Now unless you think that we're being too hard regarding customer satisfaction, some companies actually take the message of complaints to heart and do something about it.
Take a look at this video about how Domino's Pizza is "Making It Right":
Customer Satisfaction: Choices and Incentives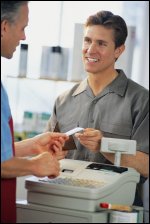 Some of our readers may question our interest in professional drivers being satisfied customers when they receive 1 point on their rewards program cards for every gallon of fuel they get.
There are plenty of businesses that issue rewards program points or cashback bonuses that have absolutely nothing to do with trucking.
So, while getting 1 point for each gallon seems generous, it's really built into their business model.
Not only that but (in case you haven't already figured it out) the cost of many products and services at truck stops is higher than you can find them for elsewhere. (One example is a pair of heavy duty scissors.)
Truck stops should be courting you as a professional driver.
They know you have choices.
Imagine being told (if not with words, then perhaps attitudes), "Look, you get your shower for FREE here, so you have to put up with what we give you." (Ouch!)
The mere thought of those very words should make every truck stop operation cringe.
Customer Satisfaction: Turning a Negative Into a Positive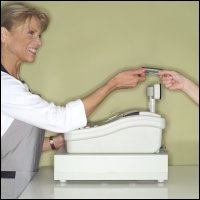 Vicki looked up the subject of handing customer complaints and found two sites (with whom she has no dealings) whose ideas agree:
A customer who has had an issue properly resolved will be far more loyal to you than a satisfied customer who has never had an issue.(1)
Sometimes a complaining customer can be turned into the stoutest, loyalist customer you've ever had in a few minutes, depending on how you respond to him or her when he or she complains.(2)
Complaints can only be turned into positive experiences when you contact the business to let them know specifically what the issue was (or issues were).
Customer Satisfaction: How to Complain Effectively
Here is what we personally try to do:
Decide to act. Many people would rather complain to others than address the issue with the entity that caused the complaint. Vent your frustration to those who can actually do something about your problem — and do it right away. For example, if Truckstop A gave you bad service, don't talk with the waitress at Truckstop B about it. She has no control whatsoever over the situation. Also, complain only when the situation requires it.
Remember the limits. One limit is time. Some truck stops have 30-day return policies and some products have a 30-day money back guarantee. Once past those time frames, you can't return a product. However, you can document your experience with the Better Business Bureau or in a review for all the world to read.
Contact appropriate personnel. If the waitress gave you a bad burger, bring it to her attention. If your overall restaurant experience was bad, contact the manager on duty. Go up the chain of command until you get action. Contrary to popular opinion, you should not "start at the top" because your customer complaint will simply get shuffled to the right department or people.
Provide specific details. Where did you visit? When did you visit? What happened? Who served you? How much did you pay? What were you expecting? Paint a word picture about how disappointed you were. If you have them, provide photos as evidence.
Positive attitudes win. While some people are naturally more diplomatic than others, there is a way to disagree without being disagreeable. Try to frame your argument in such a way that you and the entity with whom you are dealing both win.
Keep good records. Record what happened when, whom you spoke with, etc. Especially if the product or service you purchased was a big ticket item, you will want to make sure you keep copies of all correspondence. If you feel that it is important to know when a letter or package arrives, send it in such a way that you get confirmation of its arrival.
Set a deadline. Sometimes this is unnecessary, but certain businesses may have wriggled out of their obligations to provide good customer satisfaction in the past by just out-waiting their customers and ignoring complaints. Ask to have resolution to your problem within a certain time limit (like 30 days).
Obtain legal firepower. By this, we mean that on those occasions when it becomes necessary, you may need to obtain the services of a qualified attorney or law firm. You might be amazed at how quickly some issues get resolved because the business received a letter or phone call from your lawyer. Most issues won't need to go this far, but when it does, it does.
Truck Stop Corporate Contact Information
Even though we recommend going up the chain of command, there may be times when you need to let a truck stop's corporate office know about your situation. So, for your convenience, we are listing here the contact information for selected major truck stop chains in the USA.
Truck Stop Chain
Contact Information
Ambest
link
Bosselman
link
Love's
link (web form also on this page)
North American Truck Stop Network
link (at bottom of the home page)
Pilot Flying J
link; separate contact us info
Rip Griffin
link (web form also on this page)
Sapp Brothers
link
TA (TravelCenters of America) and
Petro Stopping Centers
web form
WilcoHess Travel Centers (now Speedway)
link (search site)
Do Our Customer Satisfaction Surveys Work?
When Mike drove regionally, we were conducting reviews (aka customer satisfaction surveys) of truck stop fuel islands, restaurants and showers.
When Mike started driving locally, we didn't stop at truck stops like we used to. However, the number of visits that we were receiving to each of the review pages on this site told us that we'd struck a nerve.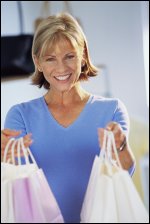 But has anything changed as a result?
In April 2010, we conducted and published a shower review regarding a truck stop in Georgia.
In August, we were contacted by that location's General Manager, who wrote the following (note: the name of truckstop has been withheld because when Vicki responded, he did not reply that we could publish all of what he wrote):
I would like to thank you for your honest feed back about the showers at [name withheld]. I am the general manager and have continued to upgrade the staffing in the store as well as improve the overall experience. We have instituted "own a shower" program with our managers and maintenance staff where they take specific ownership in "their shower". My expectations are clear that if they need anything to ensure there is no mold or other issues they are to let me know so I can get them what they need to make it right and fast. I encourage you to come back soon and give us more feedback on how we can serve you better.
So, yes, writing a review by filling out a form on our site (a customer satisfaction survey) does help make things better for all of us.
---

Money saving tip: If you get a truck part or truck-specific product that doesn't do what it claims; if you have an unpleasant experience at a truckstop; if the service you received for yourself or your truck just didn't meet your expectations; then by all means, let the right people know so they can do something to correct the situation.
This is good for you (to help you keep your temper, blood pressure, angry feelings, etc. under control) and for the entity with whom you're doing business (so that they can improve and hopefully never repeat the offense again).
Occasionally, we all need a little mercy and grace — and a chance for a "do-over."
We would like to believe that most businesses want to do a good job.
From a marketing standpoint, it is far less expensive to retain a customer than attract a new one. So, customer satisfaction is critical.
A company may choose to make things right by replacing a product, offering to fix (at their expense) the problem that was supposed to have been fixed the first time, or providing a coupon for a free meal.
(We're sure there are other ways and are interested in your feedback.)
Companies that admit they've made a mistake and fix it end up winning in the end.
Also, don't limit your feedback to negative experiences only.
If someone employed at a truck stop goes above and beyond the call of duty in serving you, point that out with a word of praise to the right person.
To some folks an "attaboy" or "attagirl" means more than money.
When management continually rewards the people who do a superior job, they reinforce their message that customer satisfaction matters — and all of us win.
---
Return from Customer Satisfaction for Truckers at Truck Stops and Beyond to our Truck Stop page or our Truck Drivers Money Saving Tips home page.
---
References
1. www.smallbusinessdelivered.com/customer-complaint-handling-how-to-turn-customer-problems-into-a-delight/ (no longer online)
2. businessknowledgesource.com/marketing/how_to_tackle_complaints_in_a_way_that_turns_dissatisfied_customers_into_satisfied_ones_023608/ (no longer online)