On Friday, April 18, one of our Facebook friends who is a professional truck driver grumbled about how someone inside his company had dropped the ball regarding a delivery appointment.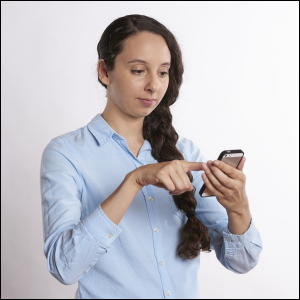 It seemed that he would be stuck under the load through the weekend and not able to deliver it until Monday.
Scheduling Loads On or Around Certain Days
Sometimes people goof when setting delivery appointments, not thinking about weekends or holidays when receivers' employees will not be reporting for work.
For this reason, if you are a trucker with a load scheduled to deliver on the Monday which is Memorial Day in the USA, you may want to double-check your Memorial Day delivery appointment.
Many businesses will be closed to celebrate the holiday.
For example, Mike's local trucking company will be observing the holiday and none of their drivers will be reporting for work on Monday.
Not only is it a federal holiday, but many of their customers will not be working that day either.
As for our Facebook friend, yes, he was able to get the load repowered so that he didn't lose two whole days of truck operations and truckers income.
But he should not have had to go through the fuss and bother of getting that done.
Be your own advocate.
If you have a load delivering on Memorial Day, you may want to double-check to make sure someone will be there to receive your load.
It's better to be safe than sorry.
Who to Contact First
Your first line of contact may be your driver manager (or fleet manager).
He or she can call to double-check for you.
If you prefer to go right to the source and contact the receiver directly, fine.
If you find the situation different from what your dispatch says, contact your driver manager to work out things out.
Don't let someone else's mistakes harm your paycheck and your ability to save money.
Be Safe
Also, please be aware that this year, holiday weekend traffic is predicted to be slightly higher than usual.
Mike and I wish you safe travels and lots of money saving opportunities on the road.
Note: This article — which was originally written and published on May 23, 2014, by Vicki Simons — was updated slightly in 2018.
---
Return from Double-Check Your Memorial Day Delivery Appointment to our Truck Operations page or our Truck Drivers Money Saving Tips home page.
---